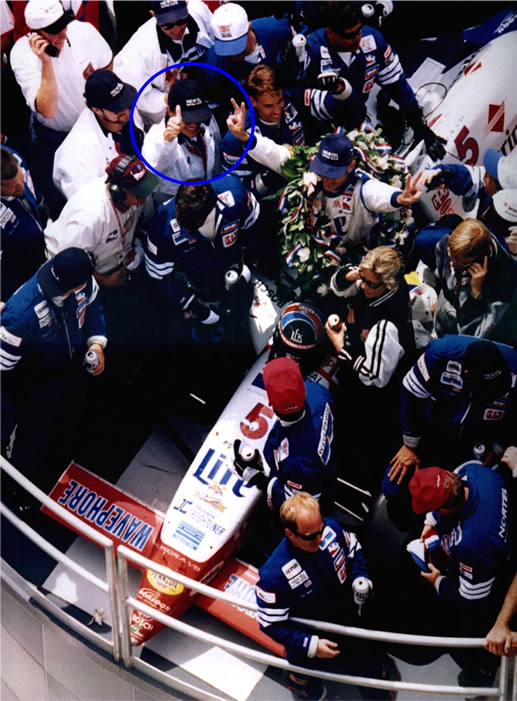 Mark Dill (blue circle) led the Nortel marketing program that sponsored Treadway Racing and their one-two finish in the 1997 Indy 500 with winner Arie Luyendyk and Scott Goodyear.
First Super Speedway is the world's largest on-line archive of primary research about pre-1920 auto racing history in the world. A service of Mark Dill Enterprises, Inc., First Super Speedway is ideal for history researchers, authors, motor sports journalists, educators and auto racing history aficionados.
Mark Dill Enterprises, Inc. offers expertise in motor sports history, promotion and communications.
Services offered include:
Writing - articles, promotional literature, books and more.
Public Speaking - entertaining and informative presentations in motor sports history as well as promotional strategies in getting the biggest bang from your buck in using racing as a marketing platform for sales and brand development.
Multi-media: Web and video development on motor sports and its history.
Consultation on motor sports history for documentaries, motion pictures, books, articles and more.
Consultation on developing fan travel packages to create powerful customer experiences at the Indy 500.
Background on Mark Dill, President, Mark Dill Enterprises, Inc.
Born in Indianapolis, Mark Dill is a life-long fan of auto racing. While he spent most of his career in public relations and marketing roles in high tech companies, his responsibilities have frequently intersected with auto racing. While studying journalism at Indiana University Mark worked as News Director of Indianapolis Raceway Park. He took a turn racing cars in SCCA competition, winning the Southern California G-Production time trial championship in 1980. After becoming vice president of marketing at Nortel, Mark developed an IndyCar sponsorship working with driver Scott Goodyear for five years. Mark arranged sponsorship of Scott's teammate Arie Luyendyk at the Indianapolis 500 in 1997 and enjoyed a one-two finish. He has held a variety of positions of increasing responsibility at corporations such as AT&T, Nortel, Corvis, Blue Cross Blue Sheild as well as founding Mark Dill Enterprises Inc. in 2008. In that role Mark consulted on book and Web projects and wrote numerous articles on auto racing history, including many published in Indianapolis Motor Speedway programs. In 2010 Mark won the opportunity to become Vice President of Marketing and Public Relations at the Indianapolis Motor Speedway. First and foremost Mark is a family man. He and Esther, his wife of 27 years, have two daughters.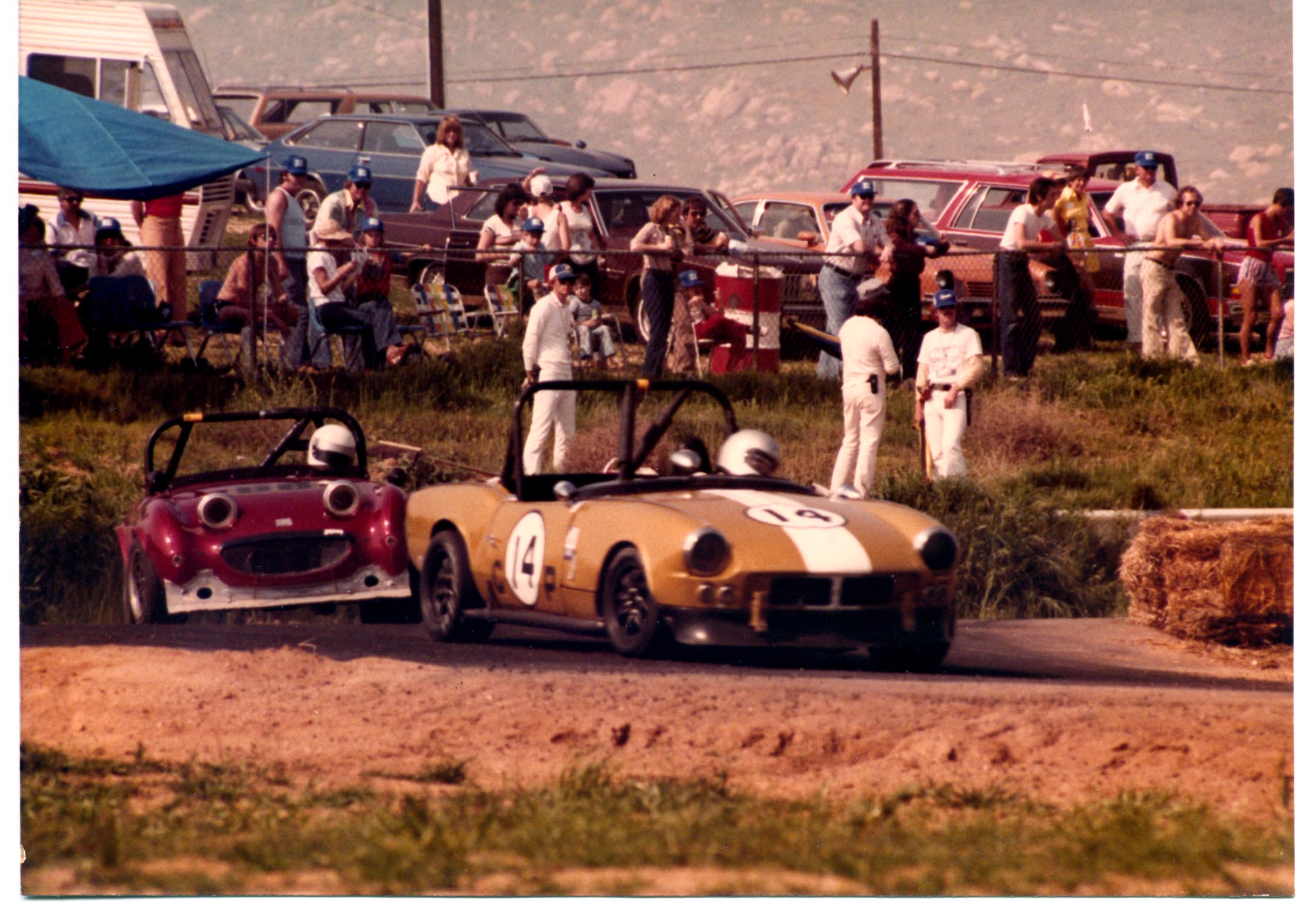 Mark Dill and his Cal Club time trial championship winning Spitfire.